In the News
Superformance Brock Coupe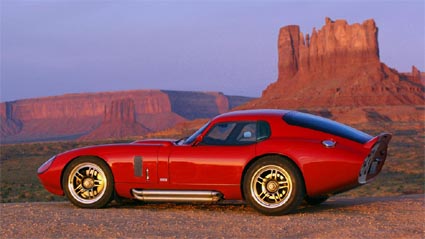 The Superformance Brock Coupe has received more publicity in the trade press than any replicar in history. And with good reason. It has raised the bar far higher than anyone would have thought possible a decade ago when Hi-Tech Automotive in South Africa moved the industry in a new direction with the introduction of the Superformance Mk III.
Click on the buttons on the left to see what the trade press has to say about the Superformance Brock Coupe.
For the full story on the history and development of the Superformance Coupe, see Second Strike Volume 6 Number 2.
Photo: Peter Brock 2005