Olthoff Racing VIR Track Day
with the SVT Cobra Mustang Club
May 28-30 2010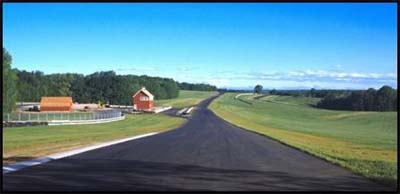 Updated 3/12/2010
Dear Friends and Customers
We have been unable to secure our own date with VIR for this Spring. However, the SVT Cobra Mustang Club has invited us to join them at their 2010 SVT Superfest event on May 28th - 30th.
They will be running VIR Full Course on Friday and VIR North Course on Saturday and Sunday. They will take care of all the registration and documentation. Please go to this link to read about the event and for a hard copy registration form :
http://www.svtcobraclub.com/forums/showthread.php?t=17461
If you join their sister club, Track Club USA (TCUSA), you will get a club tee, club decal and discounts at this event as well as other TCUSA events including the Mustang Club's Fall event at VIR. To join the TCUSA please visit www.trackclubusa.com or go directly to the membership link here:
http://www.trackclubusa.com/membership.html
You can select to run open track on Friday only ($225.00), Saturday and Sunday only ($375.00), or all three days ($425.00 with discount). If you just want to try open tracking for one session, the fee will be $60.00 per session. If you want to enter the car show, you can register for that and pay the $20.00. There will also be a banquet with Ford representatives in attendance; the banquet cost $35.00 per person. You can register for all of these venues by clicking here:
http://www.scmcstore.com/store/product.php?productid=106&cat=2&page=1
There will unfortunately be no skid pad driving as they will be having a big Mustang and Ford show on the Saturday, as well as some other vendors. Ford Motor Company will be bringing a trailer with some special Ford vehicles for display to include a 2010 Silver Cobra Jet Mustang and a 2011 Fiesta; both cars were the ones at the SEMA event. Pro-Dyno will also be in attendance if you want to measure your rear wheel horsepower.
The contact person for information is: Tony Sorrentino at (803) 371-0725 or you can e-mail him at
tony@svtcobraclub.com
They will be adding their "2010 SVT Superfest Event Packet" to their website shortly and that should answer most of your questions. Please go to the link above and register on the forums for any questions you want answered. You will normally get an answer in less than 24 hours. They do not have a deadline and will be accepting entries until the event; however, the discount is only good up until May 15, 2010. They will not accept more than 120 entries for this event.
Olthoff Racing will be there and we will have our usual instructors and customer support available.
Don't forget to bring your cars in for an after-winter check-up before you hit the road this Spring!!!
Thank you
Dennis & the Gang at Olthoff Racing, Inc.