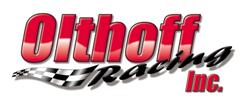 VIRGINIA INTERNATIONAL RACEWAY
DRIVER TRAINING & FUN TRACK EVENT
Saturday 11th & Sunday 12th July 2009
It is time for our annual track event at VIR South Course.
DOWNLOADS
Information sheet (this page in PDF format)
Registration Form in PDF format
Tech Inspection Form in PDF format
For additional information, contact Dennis Olthoff via email.
Our track events are an opportunity for you to learn more about your carís capabilities (and your own) on a skid pad as well as a road course. This will not be a competitive event. It is a fun event. You will meet fellow owners / enthusiasts and be able to compare notes and share experiences.
We have booked the track for the whole two days and we expect everyone to use their track time to its fullest. There is also a go-cart track for those of you who need some extra adrenalin at the end of the day.
For those of you who have not yet attended one of our events, here is some more information:
We always start our new entries (as well as anybody who are not yet totally comfortable with their abilities) on the skid pad. There you will have the opportunity to put your car through some paces to settle the nerves and become confident with your car. We have a video clip on our website showing some skid pad action.
After spending the morning on the skid pad, you will move to the track where you get to drive at a pace that suits you. You will not be put in a group that will make you anxious or feel that you have to race. There will be a couple of instructors handy at all times to show you which lines to use and to give you some pointers around the track. We always use the South Course at VIR as it has plenty of run-off room so that you do not damage your car should you happen to leave the trackÖ. There is also a video clip of the track action on our website.
For those of you who have had some track experience, the other run groups will start off on the track and the skid pad will be available to everybody after lunch on the first day and the whole second day.
To ensure personal attention and adequate track time we have to limit entries to the first one hundred received. You may enter more than one driver per car Ė please see registration application for details of fees. Every driver has to submit a registration.
Please note: Each car will be allocated to a run group irrespective of the number and/or experience of the drivers. If we have a big enough group of ladies, we will gladly arrange a separate group for them.
PLEASE NOTE THAT IT WILL BE VERY HOT AT THE TRACK THIS TIME OF THE YEAR Ė MAKE SURE YOU HAVE ENOUGH LIQUIDS, ESPECIALLY WATER!!!
ACCOMMODATION:
We have reserved a block of rooms at the Sleep Inn and Suites hotel located across from the airport and next to the old Sir Richards Restaurant. There will be ample trailer parking.
The contact details for reservations are:
Sleep Inn & Suites:
1483 South Boston Road
Danville, VA 24540
Tel: (434) 793-6090
Fax: (434) 793-6088
E-mail: gm.va372@choicehotels.com
Group Name: Cobra Racing
Group Rate: $75.99 per night - King
$79.99 per night - Double
Regular VIR rates apply for Suites (i.e. $99.99)
Please note that the cut off for the block booking is 10th JUNE 2009.
VIR Lodge & The Villas at South Bend:
Accommodation is also available at the VIR Lodge or the Villas at South Bend, located at the track. Please contact (434) 822-2680 for Lodge and garage reservations. The Lodge is situated near the North Course and the Villas overlook South Course where we will be having the event. Reservations for the Villas can be made with Sandie Marshall at (434) 822-7700 x101. Please check the VIR website (virclub.com/lodging) for more details.
Ladies: The Oak Tree Spa is situated at the Villas and you can contact them at (434) 822-9174 for more information. They offer massages, facials, scrubs, wraps, etc.
The VIR website (virclub.com ) has links to other activities and places of interest in the Danville area.
********************************************************************
Registration and early Tech will begin on Friday the 10th of July at 4:00 p.m. in the parking area at the Sleep Inn & Suites hotel. A light meal and refreshments will be provided.
Should you need any more information please give us a call.
********************************************************************
Please see below for some important information from VIR
VIR rules and regulations
Gate hours: The main gate is open from 7.00am to 7.00pm. No one will be permitted access to the facility 30 minutes prior to the gate closing to ensure that VIR staff can lock up at the appointed closing time. The racecourse itself is closed from 5.30pm to 8.30am to motorized traffic.
Speed limits: Speed limit in the paddock is 15 mph. Speed limit on access roads is 25 mph. Do not test vehicles or bed brakes on infield roads.
Asphalt: Do not pound stakes or make any holes in any asphalt surface. Do not paint any surface. Offenders will be held liable for all damages and may be ejected. Do not paddock on paved areas. Do not fuel cars on paved areas. If you must temporarily jack a vehicle on asphalt, you must have metal or wood under the jack and jack stands. NO EXCEPTIONS!
Disposal of waste fluid and environmental debris: Use of the waste drums is mandatory for used oil, antifreeze, brake fluid, and other polluting material. Spillage will not be tolerated and may result in ejection from the facility. Participants must remove all used tires, batteries and unwanted parts. Environmental debris left behind will result in fines to the Participant or to the Renter renting the facility.
Fences: Do not climb fences or enter areas behind spectator fences without obtaining permission from VIR security or emergency personnel.
Cars & motorcycles: No one under 16 years of age may operate a car or motorcycle anywhere on VIR premises, without VIRís prior written approval. In addition, anyone operating a car or motorcycle must have a valid operatorís license and liability insurance, as required by Virginia law.
Off road vehicle policy: ATVís, golf carts, and other off road vehicles must be licensed by VIR upon payment by the owner of a $25 fee per event. Only licensed drivers can operate these vehicles at VIR. Children must not operate these vehicles at VIR.
Bicycles: Children under 16 are prohibited from riding bikes, roller blades, skates, skateboards, and scooters in the paddock during hot track hours. Children may be permitted to ride them at the end of the day if they do so safely.
Alcohol: Beer and wine are available for sale at the concession stands. Beer in coolers is permitted for individual consumption.
Children: Children under 18 years of age must be closely supervised by a responsible adult.
Pets: VIR discourages bringing pets to the track. Pets will be allowed if they are leashed and if you clean up after them. Otherwise, VIR will find the owner and both will be asked to leave. Pets are not allowed in any of VIRís buildings or the concession area.
Music: Please do not play loud music; be considerate of neighbors.
Pit wall: Standing on pit wall or applying tape to it is prohibited.
Campfires: Campfires / ground fires are not allowed.
Smoking: Smoking in VIRís buildings is strictly forbidden and will not be tolerated. Please place all extinguished cigarettes in the receptacles provided.
Off road areas: The off road areas within VIR (including but not limited to rally stages behind and next to the go kart track and trails below the South Paddock) must not be utilized by participants without prior written approval of VIR. Vehicular traffic on grass around the track will be limited to necessary traffic. Vehicles will not be driven on the grass around the race track proper unless absolutely necessary and will not be parked at corner stations.
****************************************************************************************************
VIR has requested that we share the following with you:
ďVIR is excited to bring to your attention a new incentive program for 2009 called VIR Bucks which you can use to reduce your track rental or to purchase other amenities such as lodging, food and beverage, karting or even a spa treatment or camp motorsport experience. Here is how it works: when someone associated with your entity refers a person or entity that books a block of rooms during 2009 through the VIR Group Sales Office, VIR will pay 10% of the room revenue to your entity. The incentive room nights must fall between Sunday and Thursday and not be related to your event. For more information on our Group Sales events, see www.experiencevir.com or call 434-822-7700 x 115. We hope you will take advantage of this easy way to save money for your club!Ē